In the era of artificial intelligence, animated avatars are quickly becoming an interesting and engaging form of communication. In this article, we will see how to create one.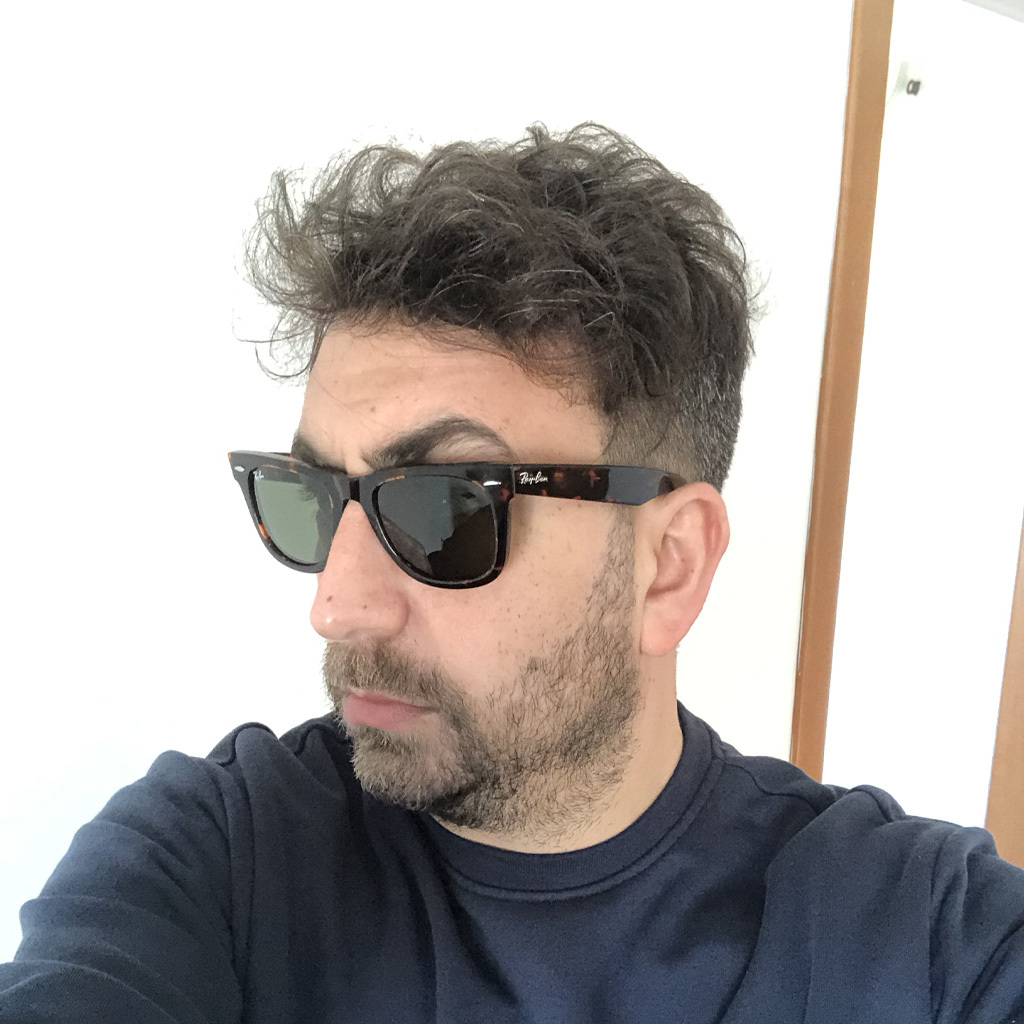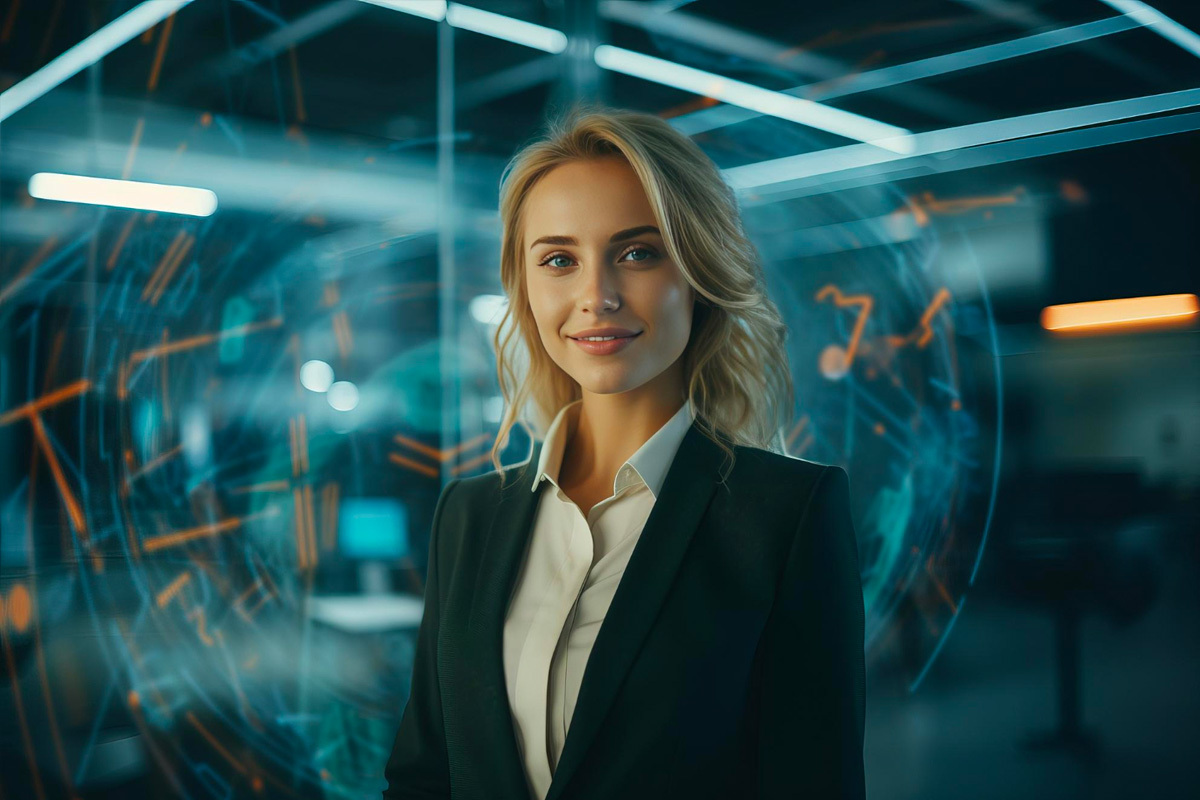 Whether you need to create a corporate presentation, an instructional video or simply want to add a touch of interactivity to your content, animated avatars can make all the difference. ASKtoAI, with its suite of artificial intelligence-driven tools, offers the ability to create animated avatars with ease. Specifically, ASKtoAI Video is a tool that allows you to make your voice take shape by generating or uploading an audio file and animating an avatar. In this article, we will walk you step-by-step through the process of creating an animated avatar with ASKtoAI Video. And to make it even clearer, we will show you a practical example: an ASKtoAI communications officer creating an animated avatar for a corporate presentation.

Introduction to ASKtoAI Video
ASKtoAI Video is a revolutionary tool that uses the advancement of artificial intelligence to transform your audio files into engaging videos with animated avatars. Simply put, the audio of your voice becomes the engine that drives the animation of an avatar, making your media content more personal, engaging and innovative. All you need is to choose or create an avatar, upload or generate an audio file, and the tool will do the rest. Using a combination of advanced artificial intelligence technologies, the system animates the chosen avatar with your audio, the end result being a video format of the avatar speaking with your voice.
Creating an animated avatar with ASKtoAI Video: a practical example
To illustrate the power and simplicity of ASKtoAI Video, let's imagine we are an ASKtoAI communications officer who needs to create an animated avatar for a corporate presentation. How would this process take place?
STEP 1: Selection or creation of the Avatar.
The first step is to decide which avatar we will use. ASKtoAI offers three options:
Use one of the predefined avatars provided by the platform.
Create your own custom avatar with ASKtoAI Image.
Upload your own avatar or use a previously created avatar with ASKtoAI Image.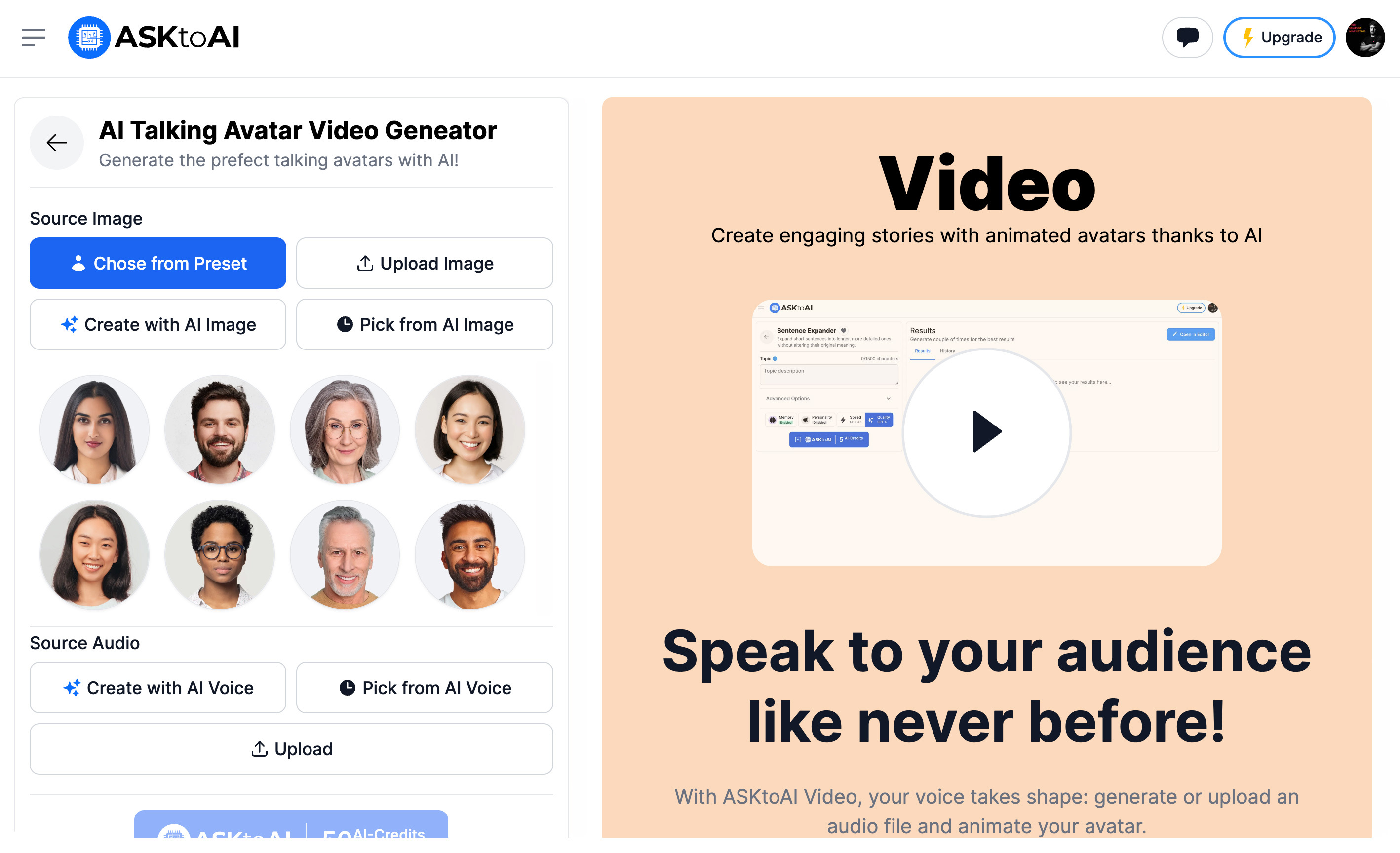 For this example, we will choose one of the predefined avatars: a professional persona that reflects the serious and innovative imprint of our brand.
STEP 2: Uploading or generating Audio.
Now, we need an audio file. We can upload an audio file that we have already recorded, or we can generate a custom audio with ASKtoAI Voice. For our presentation, we chose to generate custom audio. The text we want to use is as follows, "Welcome to our presentation. ASKtoAI is at the forefront of artificial intelligence and we are excited to show you what we can do to improve your business and personal communication. We are pushing the boundaries of technology and hope you will join us on this exciting journey. "This text was entered into ASKtoAI Voice, selecting a female voice generated the audio to be used in our video.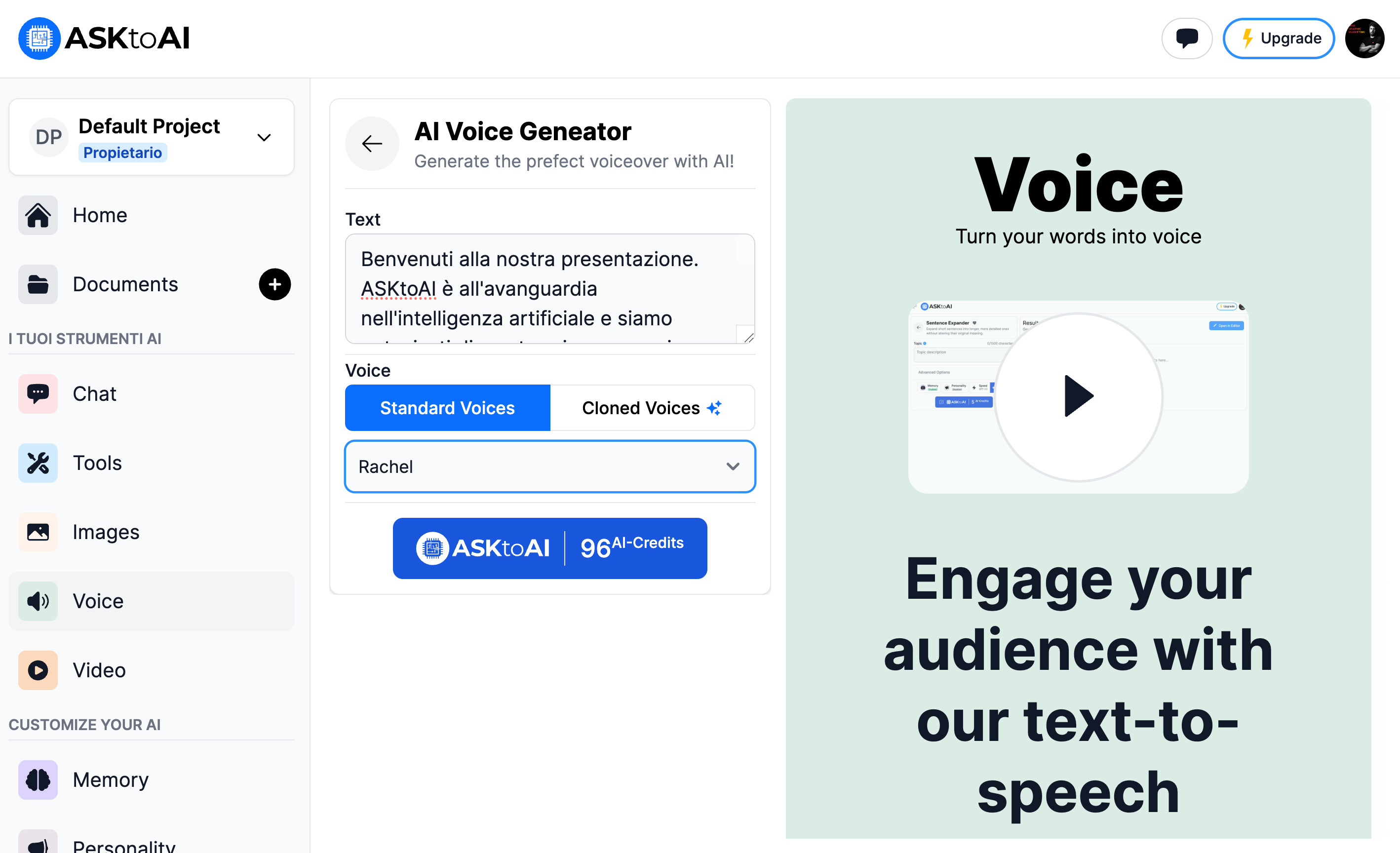 STEP 3: Creating the Talking Avatar.
Once the audio is loaded, the system gets to work. Using advanced artificial intelligence technologies, it animates the chosen avatar, making it speak with our voice. The end result is a video of the avatar speaking with our text.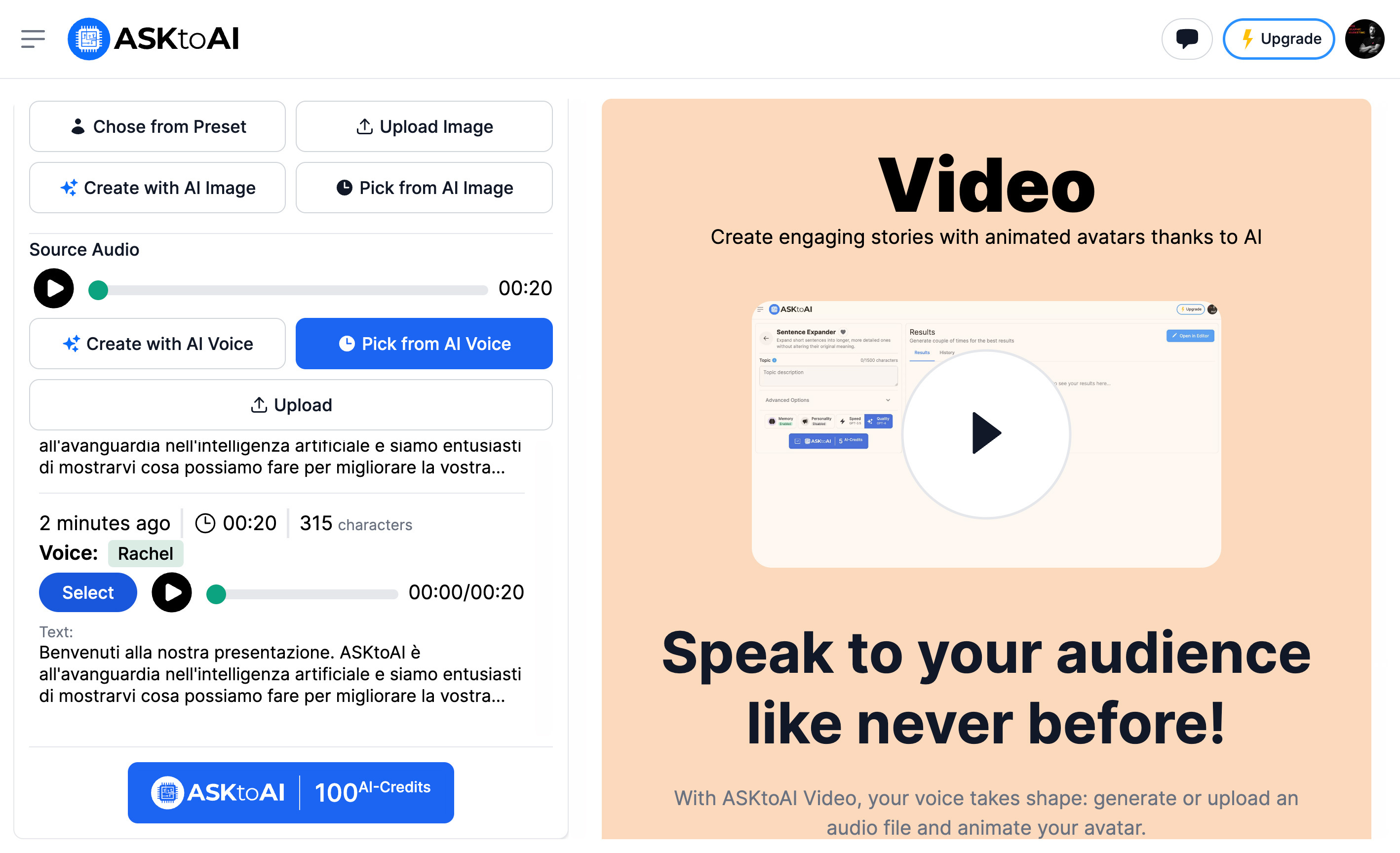 Example of the avatar Ai created

At this point, we have our animated avatar ready to be used in a business presentation to bring a clear and engaging message to our audience. 
Example of a corporate presentation with the created AI avatar
ASKtoAI Video is a simple yet powerful content creation tool that requires no special technical skills. With just a few steps, you can bring encouraging and engaging content to life, prepared to engage your audience in new and innovative ways.Explore ASKtoAI Video and discover a new world of possibilities for your communication.